Claire Pelletreau's course, Absolute FB Ads
As an entrepreneur, you probably have the same thought as I do at least once a day:
"How can I make more sales???"
Maybe you're on the lookout for your next coaching client, or trying to sell more of your online course every month. 
Maybe you're planning a launch for a group program, and have high hopes to enroll a lot of people. 
If that's the case, I want to introduce you to my Facebook ads mentor, Claire Pelletreau. 
Claire has opened my eyes to all the different ways that I can use Facebook ads to grow my business. She has this incredible way of simplifying these really complex concepts into simple, step-by-step instructions. I finally feel like I can run ads in my business without going absolutely insane in the process! 
Claire has been 100% focused on Facebook ads since she started working with 7 figure businesses back in 2013. She's worked on campaigns for Convertkit, Acuity Scheduling, Jasmine Star, Brooke Castillo, Tara McMullin and LOTS more, and is usually managing hundreds of thousands in monthly ad spend for a small group of private clients.
If you're ready to introduce Facebook ads into your marketing strategy, you need to be learning from Claire. Make sure you start with her free masterclass: 
The 5 Ad Formula that Sells Online Courses on Autopilot.
In this no-fluff masterclass, you're going to learn: 
The #1 type of ad to make money WHILE list building, so you offset ad costs continually 

Which audience most people overlook – but will increase ROI dramatically

A powerful FB ad to effectively capture COLD audiences

The easiest ads to make offers on evergreen that make you the green 🤑💰💸

Claire's favorite way to create urgency on Instagram (that most entrepreneurs NEVER implement) 
I want you to know that I understand how overwhelming the idea of running Facebook ads can be. I get it – you're spending money every day with no real guarantee that you'll make it back! 
But it's totally possible to learn very simple ad strategies that can help you grow your audience and make more sales.
Claire shows you exactly how to do it in her masterclass, which you can watch right now.
Can't wait to see your ads in my news feed!
Much love 💖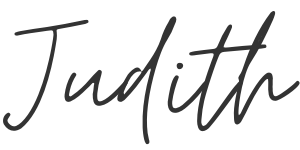 P.S. I'm a proud affiliate of Claire's course, Absolute FB Ads. If you decide to enroll after the masterclass, I may receive a commission for recommending it to you. Just FYI!